Straight Outta Lancaster
Amish Outlaws to perform in Hagerstown
By TIFFANY ARNOLD
April 1, 2010
The Amish Outlaws will offer a different spin on "keeping it real" Friday when the band performs at Cancun Cantina West.
And it has nothing to do with the fact that they might very well perform rap, '80s pop and soft-rock covers at one of the largest country music venues in the city.
The realness, they say, comes from their look: The Amish Outlaws dress as though they are Amish when they perform.
The Outlaws are made up of four Amish-raised guys who never came back from rumspringa and two others who the bandmates have deemed Amish by association.
But that's where the Amish "authenticity" stops.
Concert reviewers have written about how attendees at past Outlaws shows elsewhere have gripped mic stands like stripper poles and how the band seems to have a following among women, who find their suspenders "sexy."
In a given night, they could do Daddy Yankee's reggaeton song "Gasolina" or late '90s pop ballad "You Oughta Know" by Alanis Morissette. Also in the band's repertoire: Lady Gaga's "Bad Romance," Pink Floyd's "Comfortably Numb" and various songs by Jay-Z.
"Our set list is all over the place," said Brother Hezekiah X - whose real name is Hezekiah Yoder - in a recent phone interview with The Herald-Mail from his suburban home outside of New York City days before the Hagerstown show.
Is it a gimmick? Are they making fun of Amish people?
"That's sort of an old-hat question for us," Yoder said.
He said the answer to both was no. Yoder said their act is meant to draw laughs but not to make fun. He said that what the band does is similar to a person who was raised Catholic or Jewish who chooses not to go to church but still pokes fun at the faith.
Yoder, 35, said he was raised in an Amish community in Lancaster County, Pa.
"In essence, I'm still Amish," he said.
Yoder said he used to sneak out to hear music by AC/DC and Run DMC.
He said hearing what these musicians did with their voices changed his life. He knew then that music was his calling.
During rumspringa, an Amish tradition, 16-year-olds have the option to explore the world free of the Amish way of living. Yoder said that most teens come back to the Amish faith, but he chose not to return.
"I just knew I was going to leave," Yoder said.
Over time, he met up with other guys from similar backgrounds. Yoder said he and his current bandmates moved to New York City with dreams of making it big as a rock band.
"But life gets in the way," said Yoder, who's now divorced and has a 5-year-old daughter.
Initially, they all had day jobs, Yoder said. The idea of forming The Amish Outlaws started shortly after 2002 as a way to make some side money, until eventually it became the main gig. Their most recent member, "Brother Big Daddy Abel," joined the band in 2007.
Yoder said they don't take themselves too seriously.
As for picking songs to cover, Yoder said they'll sing it if it's funny.
But he said the band takes musicianship seriously, whether they're belting Sinead O'Connor's "Nothing Compares 2 U" or singing some reggaeton in Spanish.
"I want you to close your eyes and think that Daddy Yankee is in the room," Yoder said.
Back to the top.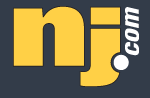 From nj.com on July 02, 2007
The Amish Outlaws...
By Michael Sieman
July 02, 2007, 10:57AM
Early Friday night I got a call from my friend. This is my friend who is currently on his way to becoming a doctor. Between Med School classes, residency, career forums, internships, and all of that other stuff that he does that sounds important, he doesn't get to hang out as much as he used to. So, when he calls, it's always a pleasant surprise.

Anyway, I'm sitting on the couch having a drink when my phone rings. After a bit of catching up...

"I think I'm gonna come down tonight."

"Really? Awesome."

"Yeah. Let's go to Bar A. That band is playing."

"Which?"

"The Amish Outlaws..."

"What?"

"The Amish Outlaws..."

"No, seriously. What do you want to do tonight?"

My friend was serious. As he went on to explain, The Amish Outlaws were a cover band - a really good one. In fact, he was raving about them (perhaps a bit more than any guy should be about a cover band). My first thought was that I've never heard of this band before. That's not a big concern to me though, as I don't exactly keep up to date on the latest shore cover bands - and I'm always up to see a new act. However, my thoughts then moved towards trying to conjure up images of a group of Amish guys rockin' out - and this is where I hit the roadblock.

But whatever. Bar A can be fun without or without a good band, so I figured I'd check it out. I then took on the task of convincing my housemates to join us at Bar A. Generally, the conversation started something like this...

"We're going to Bar A to see the Amish Outlaws - some cover band. Wanna go?"

And then, the responses I received, all pretty much carried the same theme:

"What the hell are you talking about?"

or

"Did you say Amish?"

Or

"Only if we can take a buggy there..."

After getting all of their jokes out of the way, several agreed to come. We made our way to Bar A and caught the Amish Outlaws in the middle of their second act (they played 3). As we walked in, they were playing Johnny Cash's Folsom Prison Blues.

Here were a group of guys - all dressed in full Amish garb. They were singing and playing the drums, keyboard, and guitars. It was quite a sight - definitely a different look then your typical shore band.

Listening to them play Folsom Prison Blues, I couldn't believe it. They were spot on - it was so good that for a second, I wondered if it was real. Were they actually singing? Was there some computerized voice altering mechanism at work here?

But as I listened to them play, I found out that these guys were talented. They could really sing.

I listened to them energetically play everything from Billy Idol to Jay-Z, and was very impressed. I started the night as a big skeptic, but they quickly converted me - I left the bar as a fan.

Looking at their schedule, they play all over - PA, MD, NJ, and NY. They don't come around often, but I'd suggest checking them out.

Note: Due to my technological inefficiencies, I'd suggest checking out their website for some pics. Apparently, my camera doesn't like me today...

For more info, check out amishoutlaws.com
Back to the top.
# # #
Rumspringa like it's your birthday with The Amish Outlaws: Brother Big Daddy Abel, Brother Hezekiah X, Brother Amos Def, Brother Jakob the Pipe Layer, Brother Ishmael L Cool J, and Brother Eazy Ezekiel. Although this is technically not happening in Hartford, you have not lived until you've seen a bunch of dudes in straw hats and suspenders sing Insane in the Brain or throw down on a Bon Jovi cover in some random sports bar in Cromwell...
Back to the top.
From the Wednesday, November 11th, 2009 issue of Steppin' Out Magazine

(click the image for a larger version)
Back to the top.
Okay, so this isn't really PRESS so much as just luck. Eazy submitted a Halloween photo to the letters section of the official KISS web site and they posted it. We love KISS! Click the image for a larger version.
And Big Daddy Abel submitted one too and made it! Here they are:
Back to the top.

The long life of singable songs
Some hits on the radio continue to live on because bar crowds just love to sing along
By VINCENT JACKSON, Staff Writer | Monday, October 19, 2009

Monica Kissel, of Sterling Va., sings along with Amish Outlaws guitarist J.O.B. during the band's performance in The Gypsy Bar at the Borgata Hotel Casino & Spa in Atlantic City. The cover band plays a repertoire of popular classics audiences love to sing along to.
ATLANTIC CITY - The Gypsy Bar at the Borgata Hotel Casino & Spa might be one of the trendiest night spots here, but it was hopping on a recent Saturday night thanks partly to a song written long before most of the patrons in the place could drink legally.
Men, and especially women, sang their hearts out to "Pour Some Sugar On Me," a 1980s era Def Leppard classic being played by the Amish Outlaws.
The craziness increased when Hezekiah X, the Amish Outlaws' singer, placed his microphone stand on the dance floor. Women in the crowd took the opportunity to perform some impromptu karaoke singing into the mic while also dancing around the mic stand as if it were a stripper pole.
Audience members clapped in appreciation at the end of the song.
Musicians may want to retire them, but certain songs played by cover and bar bands always produce an automatic sing-along, heighten the party and add a jolt of electricity to an already memorable night. It doesn't matter whether the tune comes from the 1960s, Neil Diamond's "Sweet Caroline"; the 1970s, Tom Petty's "American Girl"; or the 1980s, Bon Jovi's "Livin' on a Prayer," there are certain songs people just love to sing along to.
With southern New Jersey being the land of the cover band, any night out at a bar with live music means some of these songs will be played.
"Nine out of 10 times ... the crowd in front of the stage will be singing along and throwing their hands in the air," said Amish Outlaws bassist Brother Eazy Ezekiel, who added the classic bar songs are good tunes for starting and ending a band's set.
Before the band closed out its set, they played "Livin' on a Prayer," a song the lead singer called from the stage, "The New Jersey National Anthem."
The crowd not only sang along with as much enthusiasm as Hezekiah X, but they acted out the lyrics to the song about Tommy and Gina. Cheri Law, of Mays Landing, stood at the front of the stage and sang the words as fervently as anyone in the room. Law, 33, said she ventures out to hear live music infrequently, but when she does, she wants the band to play songs she knows and can sing along to.
"I want to hear anything by Bon Jovi," Law said. "I like the 1980s music."
The members of Don't Call Me Francis also know how some songs are guaranteed to make the crowd move. Joan Jett & the Blackhearts' "I Love Rock 'n' Roll" serves as one of the group's standbys.
"Can anyone help us sing this song?" asked lead singer Frank Orsini. "Y'all know this song, right?"
With its simple, anthemic chorus, "I love rock 'n' roll/So put another dime in the jukebox, baby/I love rock 'n' roll/So come an' take your time an' dance with me," the crowd might know the words better than the band.
Besides the Jett song, Kristin Davie danced to Don't Call Me Francis playing Tom Petty's "American Girl" and other tunes.
Cheri Law, left, and Amy Gatto, both of Mays Landing, and Tammie Amoroso, of Egg Harbor Township, sing along with the Amish Outlaws.
Since the 1990s, there's been a lack of good original music produced, and that's why people love to hear the classic songs from the 1970s and 1980s, according to Davie, a Middlesex County resident.
Davie is 22, but she calls Journey her favorite band. She watched clips of the group on YouTube. The rock act had its biggest hits before Davie was born.
"Stick with the cover material. People like to hear that," said Davie, who does karaoke and hears live bands play some of the same famous karaoke songs. "People underestimate my generation and music. You would be surprised by how much of the music we know."
Brian Smarslok, the lead singer of the Philadelphia-based group Sub-G, said his fellow band members could live without ever playing "Pour Some Sugar On Me," "American Girl" or "Sweet Home Alabama" by Lynyrd Skynyrd, again, but his group receives requests to play these songs and other staples when they perform live.
"We're kind of sick of playing them, but we don't let on to the crowd. We've got a job to do," said Smarslok about his band, who plays at Borgata, Bally's Atlantic City, Harrah's Resort, Trump Marina, Trump Plaza Hotel and Casino and in Cape May. "Every crowd loves the 1980s. The staple songs, you can play to a college crowd. For an audience of people in their mid-30s and up, you can play some Led Zeppelin, Stones and The Who. You always want songs that have gone over well."
The one thing that unites all of the staple bar band songs is they were huge radio hits, according to Bill Schmal, the entertainment director for the three Trump Properties.
The songs that represent the current bar band classics have risen out of the ashes to become very popular in the last few years, according to Bob Kimmel, a Mays Landing musician, producer and engineer. Kimmel has worked the audio systems at Harrah's Eden Lounge, the Deck at the Marina and the beach bars at the Plaza and Atlantic City Hilton Casino Resort.
"There doesn't seem to be any particular rules. Bands play these songs all night long - from beginning to end and sometimes all right in a row - sometimes spaced out throughout the evening. Most bands know how to read the crowd and play what is necessary to make the night a success," said Kimmel, 55. "I haven't seen their popularity wane at all. I keep hoping that these same old songs will drop from lists, and new ones will take their place, but that hasn't happened yet."
The most singable songs
Head out to a local bar, and you're bound to hear the band cover at least a few of these 10 songs. The songs frequently weren't the biggest hits for the artists who recorded them, but they continue to live on for a few reasons. For most, not only is the chorus very easy to remember, but it also sounds really, really good when shouted or sung into a beer bottle that's substituting for a microphone. You might not know anything else Van Morrison has recorded, but it's hard to resist the joy of bellowing out "sha-la-la la-la-la-la-la la-la-la-dee dah" in time with the cover band's singer.
"Pour Some Sugar On Me," Def Leppard - It reached No. 2 on the Billboard Hot 100 in 1987, but the band's next single, the power ballad "Love Bites," is its only No. 1 pop single in this country.
"Livin' On A Prayer," Bon Jovi - It reached No. 1 on the Billboard Hot 100 in 1987, but so did the first single, "You Give Love A Band Name," from the "Slippery When Wet" album.
"I Love Rock 'n' Roll," Joan Jett & The Blackhearts - The tune from 1981 is the only Jett song to reach No. 1.
"Don't Stop Believing," Journey - The song only reached No. 9 on the Billboard Hot 100 chart when it was released in 1981. The ballad, "Open Arms," released one year later was a bigger hit, making it to No. 2.
"Jessie's Girl," Rick Springfield - It is the only No. 1 single of Springfield's career, released in 1981.
"You Shook Me All Night Long," AC/DC - One of the biggest hits of the Australian hard rock band's career, the song only reached No. 35 on the Hot 100 singles chart when it was released in 1980.
"American Girl," Tom Petty and the Heartbreakers - "American Girl" was released as a single in 1977, but it didn't make it onto the pop charts.
"Sweet Home Alabama," Lynyrd Skynyrd - The biggest hit of Lynyrd Skynyrd's career only reached No. 8 on the pop- singles charts when it was released in 1974.
"Sweet Caroline," Neil Diamond - It reached No. 4 on the pop charts in 1969, but Diamond has had three of his other singles reach No. 1. Many sports team play the song during their games.
"Brown Eyed Girl," Van Morrison - It reached No. 10 in 1967, but "Domino," released in 1970, hit No. 9. It is considered Morrison's signature song.
Back to the top.
From the Wednesday, September 30th, 2009 issue of Steppin' Out Magazine

Click the image for a larger version.

Ok Freddyites - this is one of my favorite bands in the world! I got lucky enough to talk with their bass player, Brother Eazy Ezekiel! They are one of the best cover bands you could ever see. They do everything from Neil Diamond to 50 Cent to Daddy Yankee to the Ramones.
1) The Amish Outlaws is the craziest cover band I have had the pleasure to have seen live. To the people that haven't got the chance to see the Outlaws, describe the "un-typical" Outlaws show.

Wow, thanks!! It's hard to describe our show because I never get to really see it, I am up there in the middle, but from my vantage point it is six guys doing everything they can to make you laugh, dance and smile. We are having as much fun as anyone in the place, and sweating a whole lot more. We fall down, dance, fall down again, and get back up. Make faces, play songs, and make fools of ourselves... sometimes on purpose.

2) How do you guys select the songs you cover?

Usually we send about a thousand emails back and forth bickering about what song to do next. Usually Hez and Abel and Amos and I send the bulk of them. Ish will chime in about how much time he has to work on songs since he's a busy guy, then a few days after we finally agree, Jakob will send his first email disagreeing, and we tell him he is too late. Then we work on the song individually, and typically a few days before rehearsal, someone changes his mind and sends another email saying he doesn't want to do the song anymore, and we start the process all over again. This time it is compounded over a period of 32 hours or so because rehearsal is around the corner, so we pick one real fast, go to the rehearsal studio woefully unprepared, and somehow stitch it together and play it out a day or two later.

Now, picking the songs to begin with can happen a bunch of ways. Usually Abel has a bunch of ideas. One of us may hear a song on the radio that hits us. Personally, when looking for a song I try to think of one that will still be around in a few years. Not a "flash in the pan" that people don't want to listen to in a few months. We have tried a few of those and we always fall flat on our face. Like we did a Justin Timberlake song once. Bleh. I like a song that has some merit to it, whether it is funny or catchy. I guess the biggest thing is that we can play it well. Make it sound like the record and do it justice. There are songs we play that I do not like, and would not listen to, but no songs that I do not enjoy playing for one reason or the other.

3) The Outlaws tour more then any major act I know of. How do you keep up such a crazy schedule?

Lots of caffeine, hotels, and BBQ.

4) What are your favorite songs to do live?

The heavy ones, though we get to do so few. We used to do a Judas Priest song. That was a blast. We also used to do a System of a Down song that gave Ish Carpal Tunnel Syndrome but it was like we were throwing bricks at the audience. They stood there scratching their heads. Right now my favorite song we do is "Burning Down the House" by The Talking Heads. It is our third try at a Talking Heads song and so far it seems to be going over. My fingers are crossed. I love playing strange songs back to back. Well, not that the songs themselves are strange, but I call it the "one-two punch" where we will jump from something sweet and romantic like "Nothing Compares to U" by Sinead O'Connoir to "P.I.M.P." by 50 Cent. We like to keep the audience guessing.

5) Are there plans to make an Amish Outlaw CD of either original music or covers?

We are working on a live DVD and have a live recording that I think is pretty decent, but we have been so busy with the summer that we haven't had time to work on it. Hopefully we will have them ready for the fall. No originals... we have had two originals so far but don't play them anymore. We just love playing for people, and doing covers is a good way to be able to do that a whole bunch.

6) Has anybody you covered seen one of your shows?

Hmm. I do not think so. Actually, YES. David Byrne (Talking Heads) saw us play once, but it was a chance happening. We were playing a private party in Manhattan, in a garage for this production company that opened right onto the street. We finished playing out first set and are talking to the guy that hired us and he says, "Oh, David Byrne was just here. He was walking by with his wife and stopped and watched you play, then was dancing in the streets to you for a few minutes." I almost crapped myself. David Byrne is one of my all-time favorite musicians. We were covering "Psycho Killer" at the time and would have asked him to come up and sing it with us. Oh well. Maybe some day.

7) What's your favorite place to play?

Hard to pick just one... but if I had to, it would probably be Seacrets in Ocean City, MD. It is just... insane. Huge stage, great sound, great people, a spring-loaded floor. Love it there. But then again, I love playing a small bar too. Two very different animals.

8) What's the largest crowd you have played?

Probably the Freedom Festival in Mercer County in New Jersey this summer. Had to be 5,000 people or so. Maybe more. The Townson Fest in Towson, MD is a pretty big one too, maybe around 3,000. We were at Seacrets last week or the week before and they were at capacity and not letting any more people in the club. Not sure how many there were, but well over a thousand would be my guess. We've also played in front of 15 people and had just as much fun as the big shows. We go all out, no matter how many people are there.

9) Have you tried Guitar Hero or Rockband?

Yes, I have tried Guitar Hero. Neal, our photographer, actually lent it to me. I haven't played it in a while, but it is a lot of fun to play with friends, especially when you throw some booze in there too. And there is a VOIVOD song in one of the games Neal lent me. I haven't tried Rock Band yet.

10) What is your opinion about music games?

Lots of fun from what I have played so far. It is strange, actually playing some of the songs that they have in Guitar Hero on bass, the bass parts they have you play in the game are very different. Different timing and patterns from what the actual song is, but it makes sense in the context of the game. But if you think actually knowing how to play the song is going to make it easy, boy are you wrong. I know I was.

11) What is Easy E enjoying musically today?

Right now I am listening to Voivod's new album "Infini" for the first time. I like it so far. I've been listening to some good albums of late... Heaven and Hell "The Devil You Know," The Devin Townsend Band "Ki," David Byrne and Brian Eno "Everything That Happens Will Happen Today." Let me think about what I have in the car... Death Angel's "Killing Season" has been in the regular rotation. Oh, and above all else - Autumn Hour's "Dethroned." Autumn Hour are a GREAT metal band from New Jersey and this album is one that I can't stop listening to. When we are on the road we like to listen to bad KISS bootlegs that Amos rips from concerts he saves on TiVO. We also spin a lot of Neil Diamond. "Hot August Nights 2" is our favorite. Oh, and Keyboard Cathy is a regular on the road too.

12) Fuddruckers is your favorite, huh? Can you eat a 1 lb. burger?

Oh yeah. In fact, I am in the Fuddrucker's 1 lb. Club. They had a program where if you ate five one-pound hamburgers, you get the sixth free. Then if you eat five more, on the 11th you get a free "ONE POUND CLUB" t-shirt. This is going back a few years though. These days I try to be a little more mindful and stick to the half-pound burgers just for the sake of my health. I am a relatively healthy person, but want to keep it that way. They do now have unlimited fries though so that pretty much offsets it anyway.

13) Brother Eazy Ezekiel's all star band - who would be in it?

Is it one I am playing in or one I am going to see? If it is one I would be playing in, I am in it already. I would not want to play with anyone else. I love these guys. As for a band I could go see live... it is not a band, but I regret never seeing Johnny Cash live. I never had the opportunity. He is one of my all-time favorite musicians and I never got the chance to see him live. I did write him a letter a few months before he passed, telling him how much his music means to me. I did not get a reply, but have read that he reads all his fan mail so I like to think he did get it and read it.

14) What is on the horizon for the Outlaws? Any plans to tour on the west coast? Trust me, they need a band like you guys!

Nothing on the west coast yet. But we are branching out. We have our first show in Vegas in a week. We are hoping that leads to some new things. We will go anywhere as long as it makes sense for the business. It is hard to justify going across the country to play a bar in California when we can go to one in NJ or NY or MD and make as much, if not more, money. As it stands we don't have enough dates for the clubs that do want us around here. We are very very lucky in that sense, but we definitely WOULD go out to the west coast. It just has not happened yet.

15) Any advice for young people starting out in the music industry?

Go to college. Seriously. We are lucky enough to be able to play as much as we do, but it is hard. It is a lot of work, a lot of travel. Not just playing the shows, but all the behind-the-scenes stuff that goes into it that we all have to do. Promotion, managing the calendar, setting up travel, running merchandise, handling the books... basically it is a full time job on top of all the gigs you play, but wow, it is FUN to play out live and meet so many people so it is worth it. I guess the best advice I can give is make sure you love it, because you have to love it for it to be worth it. I think that goes for everything in life. Was I being deep there?? Whoah, scary.
Back to the top.
By Brian Lawrence
March 2009
At 9 o'clock, I headed a few blocks east to AVAM for their Glow Ball Afterglow Party. The crowd there really got into the "glow" theme and there were all sorts of interesting costumes incorporating strings of lights, glow sticks, sequins, LEDs and day-glo paint, etc. I caught up with friends Jim Seay & Sara Ingram, Christian Johansson, Jenn Marsh, Tiffany Zappulla, John & Michelle Marsh, Jaime Campbell & Dru Bynum, Monica Berricosa, Greg Harris, Sloane Brown & Steve Silverman and lots of others. Guest of honor, singer Donovan, bailed on the evening, but John Sebastion (of the Lovin' Spoonful) stepped in for him. The hit of the evening was definitely the band- The Amish Outlaws. Four of the six members of this NY-based band were raised as strict Amish in Lancaster, Pa. They are fully outfitted in traditional Amish garb and rock out hard on a set list of fun current and '80s and '90s cover tunes- totally a great band.
Back to the top.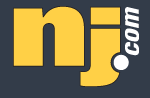 When Amish Eyes Are Smiling: Outlaws rock Morristown's Palm Bar
by George!
Friday June 19, 2009, 8:00 AM
If Harrison Ford ever does a sequel to Witness, The Amish Outlaws are ready to do the soundtrack.
On Wednesday this six-piece unit proved to Morristown's Palm Bar that it's not your standard cover band. These guys dress like Amish farmers because, well, four of them are refugees from Amish country in Pennsylvania.
They fled because the Amish frown upon music, among other ostentations. The band's set list, ranging from Barry White to Johnny Cash to Jay Z, probably would not go over well at a barn-raising.
"I always knew I wanted to be a singer," said Outlaws front man Brother Hezekiah X, who raised the roof at the Palm Bar. He concedes the Amish lifestyle would have been less stressful.
"There's no credit ratings, no divorce," he said. "It's fine for some people. But not for me."
Between sets, he explained the Amish custom of Rumspringa, which loosely translates to "running around."
At age 16, Amish youths are free to live among the "English," free from the cultural restrictions of their faith. Yet most return to the fold and are baptized in the church, he said.
Patrons of the Palm Bar seemed grateful that Brother Hezekiah X and his mates opted for perpetual Rumspringa; the place was jumping to their pulsing, gyrating antics all night.
Band members include: Brother Amos Def on keyboards, Brother Big Daddy Abel on lead vocals and guitar, Brother Eazy Ezekiel on bass, Brother Ishmael L Cool J on guitar and Brother Jakob the Pipe Layer on drums. They hail from New Jersey and New York, and have been performing for six years, eking out a living playing four to five gigs a week at bars, weddings and race tracks.
"We love them," said Mandy Piller, a fan saw the band at the Colorado Cafe in Watchung and was hooked.
Aug. 6: Amish Outlaws
Don't let their look fool you. The Amish Outlaws - four of whom were actually raised Amish - might wear the outfits you'd expect, but their cover tracks rock hard. Proof? Request their versions of 50 Cent's "P.I.M.P." or AC/DC's "Dirty Deeds Done Dirt Cheap." Witness the greatness when they take the stage Aug. 6 at Hudson Water Club.
Amish Outlaws
"White Plains City Fest May 30, 2009 6:00 PM
Performance review by Roger-Z (06/15/09)
On my White Plains Cable TV show, "Working Musicians," singer Tom Dudley (Blues Buddha) recently described to me his modus operandi for performing live. He prides himself on jumping into the audience with his wireless mic and mingling with the crowd. So I asked, "Could you imagine two of you in one band?" He looked astounded. "Wouldn't they bump into each other?" "Not if they worked different sections," I said. Then I described the fabulous Amish Outlaw show at White Plains City Fest.
I love concept bands. Nothing works better for a cover group. You can go two ways -- tribute or unifying theme. "Tramps Like Us" does a great job of distilling Bruce Springsteen's music while not aping his appearance. "2U" on the other hand makes an effort to dress like U2 as well as play their music. On the other end of the spectrum, you get the theme bands. "The Nerds" have made a great living playing the tri-state area for years. Now enter "The Amish Outlaws." Both groups dress in "uniforms." However, they take an additional step which separates them from the other bands. They play a huge spectrum of material ranging from hip-hop to hard-rock to new-wave to disco. The Nerds' lead singer further differentiates himself by singing a lot of female material.
The Amish Outlaws dress in full Amish garb. Four of the six members actually grew up in the Amish community with only the drummer and guitarist crossing over from the "English" world. The band consists of Brother Amos Def (keyboards, guitar, banjo, vocals), Brother Big Daddy Abel (lead vocals, guitar), Brother Eazy Ezekiel (bass, vocals), Brother Hezekiah X (lead vocals), Brother Ishmael L Cool J (guitar), and Brother Jakob the Pipe Layer (drums).
The two lead vocalists delight in working the crowd into a manic frenzy. And no, they don't bang into each other! Brother Hezekiah X sings in a powerful, almost operatic voice while Brother Big Daddy Abel functions as the sex symbol using a gruffer vocal style. The band divides their sets into mini musical sections: punk rock ("Blitzkrieg Bop" by The Ramones, "Bad Reputation" by Joan Jett); hip hop ("Big Poppa" by Notorious B.I.G., "Big Pimpin'" by Jay Z, "Baby Got Back" by Sir Mix-A-Lot, "Bust a Move" by Young MC); oldies ("Can't Take My Eyes Off You" by Frankie Valli, "My First, My Last, My Everything" by Barry White); new wave ("500 Miles" by The Proclaimers, "Melt with You" by Modern English, "Whip It" by Devo). The highlight of the show occurred during the "big butt" contest. All the ladies were encouraged to take part and many did. At the end, they congratulated the winner -- "You have the biggest butt in White Plains!" She beamed with pride.
If you're looking for a night of maximum entertainment coupled with non-stop dancing, you can't beat The Amish Outlaws. After sixteen years of good behavior, they now unleash the animal within each night on stage!
©2009 Roger-Z
From the January 21, 2009 issue of Steppin' Out Magazine
I caught The Amish Outlaws at The Colorado Cafe a couple of weekends ago and it was a friggin' blast. These guys never disappoint and this night was no exception. Rather than take pictures of the event, I shot some video. If you want a peek at a few moments from that show just go to our Web site: so-mag.com. In the virtual flip-page magazine, all you have to do is locate The Colorado Cafe page (yes, it's the same number as in this issue: Page 14) there will be a button on the ad that plays the video automatically. I set it to The Amish's trademark opener "Poison" by Bell Biv Devoe. They just rock that song! There was a solid crowd there as you'll see and that's saying something cause it was one of those wickedly frigid nights we've had of late. This weekend, you can catch The Nerds on Friday and The Monster on Saturday at The Colorado Cafe. Surf to coloradocafe.com to see their whole lineup. This is one of the largest venues around and a great place to see a band.
-From The Barfly, by Alan Tecchio
Amish Outlaws were recently at Seacrets.

Totally lived up to their names.

I guess. I don't really understand the Amish. You can start understanding this band by looking here.

But I felt Seacrets had a good time.

And so did they...
One of the best concerts in history.
The Amish Outlaws

I really am not a fan of bar bands. They're often boring and not very proficient at their own songs, let alone covers of other real artists. The band I saw at Seacrets on Wednesday blew my mind. The Amish Outlaws was the best live music act I have seen in a club, ever. This cover band was phenomenal. They were great musicians and even better, wonderfully entertaining. They all dress up like Amish men and sing everything from Jay-Z's 'Big Pimpin' to some classic 80's love ballads. I've been told that if they play a bad show, they'll eat their straw hats at the end. There was no need for that extra fiber the night I was there – the crowd loved them.

The Amish Outlaws
Popular cover band seemingly knows no bounds
By Angela Blasi (photo by Neal Wexler)
Having burned up the Jersey Shore's nightlife at such clubs as Tiki Stadium in Keansburg, Bamboo Bar in Seaside Heights and Bar Anticipation in Lake Como, it's no wonder the Amish Outlaws won a Metromix Jersey Shore poll in 2008 for favorite Jersey Shore-connected cover band.

The band, which is based in New York's Rockland County, has humble beginnings -- its original four members were raised in Lancaster, Pa., according to the strict Amish code. It's a lifestyle devoid of all modern conveniences including electricity, telephones and, of course, music.

But by age 16, like all Amish youth, they were given the opportunity to set out into the world and decide for themselves if the Amish life was right for them. The alluring tastes of music proved too good to resist, so they ventured out into the modern world.

As fate would have it, Brothers Hezekiah X, McMullen, Amos Def and Eazy Ezekiel had a chance meeting in 2002 at a music festival and quickly recognized one another as kindred spirits with a mutual background. They soon set forth on a musical journey, seeking to channel their creative zeal into what became The Amish Outlaws.

Driven by their true love for music as well as a passion for entertaining, this bunch seemingly knows no bounds.

"When you see us live you are seeing six guys that will stop at nothing to try and make every person out there smile, laugh, and have a good time," says bassist Eazy Ezekiel. "Every member of this band is covered in sweat after every single show."

Tiki Stadium owner Bill Slover says he didn't know what to expect the first time The Amish Outlaws played his venue.

"We had about forty people in the bar that evening," he recalls. "Needless to say, word of mouth became so great the next time they were in town, the crowd had swelled to 300.

"From beginning to end, you are entertained and you can almost bet you will love at least five of their songs."

What sets the Amish Outlaws apart from most other cover bands is the band's willingness to venture into different territory, covering material by 50 Cent, Jay-Z, Marilyn Manson, Rick Astley, Sinead O'Connor and others. Often adding up to four new songs a month to the set list, the band makes it a priority not to play the same show night after night.

In addition to the Jersey Shore, The Amish Outlaws play gigs in Central and North Jersey, and the band's next Garden State gig is Saturday (Dec. 27) at Willie McBride's in Hoboken.

What does it mean to truly be an Amish Outlaw? When confronted with the question, guitarist Big Daddy Abel says, "The idea of being an Amish Outlaw means it's the perfect outlet for a creatively twisted and fun-seeking mind."

Lead singer Brother Hezekiah X adds, "We wanna make you laugh, we wanna make you cry. We want you to need therapy after you see us from the emotional roller coaster you've been on. Or at the very least be really horny and do something you probably shouldn't."

©2008 Metromix.com
View the article online here.
Local Motion: Exiled From the Farm
The Amish Outlaws get (perhaps a little too) badass; and Circadian Rhythm jives La Boca
Thursday, August 21, 2008
By Dan Barry (article and photo)
(this is an excerpt of the article)
I'm amazed and even a little embarrassed to admit how many good cover bands I've seen recently. Add the Amish Outlaws to the list. They dress up in white button-down shirts and suspenders, and they then proceed to rock with so much energy that it's a wonder they don't combust like that drummer from Spinal Tap.
They blasted their set open with "Poison," which instantly let me know they weren't going to keep hitting the Def Leppard/Bon Jovi button all night. (This seems to have replaced the Dave Matthews/Van Morrison button that dominated just a year or two ago.) And get this-their instruments sounded terrific. Their drummer, who was nuts, had a cracking and satisfying snare sound. The guitars were super-bright. They even had their Bell-Biv-Devoe harmonies down perfect. They stayed on that level for the rest of the night.
I also dug their stage getup and kitschy props. They brought out fake dreadlock wigs for their cover of "Pass the Dutchie," which, oddly enough, was performed with the best Jamaican patois I've ever heard out of a whitey's mouth. And they had this little silver UFO at the end of a fishing rod that they dangled out over the crowd.
From the May 28, 2008 edition of The South Bergenite.
From churning butter to churning out hits
(by Corey Klein - May 28, 2008)
Amish outlaws hidden in Rutherford
When Amish children reach 16 years of age, they have the opportunity to live free of the strict code of conduct they are raised with. During the tradition called "Rumspringa," which translates to "running around," Amish youth are free to engage in the vices of modern life, including modern music, forbidden in Amish culture.
After Rumspringa, the vast majority of Amish youth return to their communities to become baptized. A few remain in the "Devil's Playground," the Amish term for the modern American world. Enter the Amish Outlaws.
Following a chance meeting at a "Rock and Roll Hootenanny" in Pennsylvania, four Amish men with a shared love of music decided to start a band. Brothers "Eazy" Ezekiel (bass) and Amos "Def" (keyboards, guitar, banjo) grew up together in the same Amish community in Pennsylvania. During Rumspringa, Amos and Ezekiel spent plenty of time catching up on the 16 years of pop culture they missed, particularly music.
While most of the band members live in Rockland County, NY, the band rehearses at Fox Studios at Station Square in Rutherford, a popular local studio for area bands.
For Brother Hezekiah "X," who sings lead vocals, the decision to leave the Amish way of life was "sort of a necessity." His family was the "black sheep" of the community, some of them musicians themselves. Eventually, all of them ended up leaving.
Five years ago, the Amish Outlaws were born. The band does not shy away from its gimmick: men in Amish garb performing songs you would never expect them to perform. Each band member has a stage name: Brother Jakob the Pipe Layer plays the drums. Brother Ishmael L Cool J plays guitar. Brother Big Daddy Abel sings lead vocals and plays guitar.
The Amish Outlaws perform cover songs from any and all genres. At an Amish Outlaws concert, one could hear renditions of songs by the Beatles, Elvis, Led Zeppelin, Marvin Gaye, Sinead O'Connor, Judas Priest, Snoop Doggy Dogg and Alanis Morissette, to name just a few. "Myself, Amos and Hez didn't grow up listening to music. Once I started to listen to music, it just became a passion. We like it all and we play it all," says Ezekiel during a rehearsal at Fox Studios last week.
Every band member has his own favorites. Jakob is particularly fond of "Gin and Juice" by Snoop Doggy Dogg. Abel likes "I Just Wanna Love You" by Jay-Z.
While the band plays rock instruments, they do not perform pop and hip-hop songs in a rock style. "We do it very much like the recording, which is one of the things that surprises [the audience] so much," adds Ezekiel.
Ezekiel prefers heavy metal songs, such as Judas Priest and System of a Down, while Hezekiah is partial to "Nothing Compares 2 U" by Sinead O'Connor. "It's an opportunity to do a lot of great things," he said.
Another favorite of Hezekiah's is "I've Had the Time of My Life," the theme from the movie "Dirty Dancing." Typically the last song on their set list, the song usually evokes a reaction from the crowd. Hezekiah recalled times when a heavy metal biker will hear the opening words of the song and greet the band with a rude gesture but five to ten seconds into the song, the biker will be singing along. "We're kind of a guilty pleasure," says Ezekiel. "We pride ourselves in being a band that can play a party and your 22-year-old sister and your 60-year-old mom is there and they both like it."
As novel as the songs they perform may be, it is their stage show combined with their Amish uniforms that grab the most attention. The band members wear light blue button-down collared shirts, black pants, black shoes and black suspenders. Members occasionally also wear Amish-style hats.
By the end of an Amish Outlaws show, their shirts are five shades darker after being drenched with sweat. While not the most comfortable performance attire, it was a step up from the white starch shirts the band members wore when they started. Hezekiah said the old digs were more in tune with the dress code of their more conservative Amish brothers in Ohio. The blue shirts were more in line with the dress of the Amish in Pennsylvania, where Amos, Ezekiel and Hezekiah hail from.
On stage, the band members are used to the funny stares they receive while dressed in Amish garb, but off stage, the stares can be uncomfortable. Ezekiel recalls being glared at while drinking at a beer garden prior to a performance at an outdoor venue. But as they head from their parking spot on Park Avenue into the studio as rush hour last week, traffic slows and motorists honk in appreciation.
A list of other gigs throughout New Jersey and beyond can be viewed at amishoutlaws.com.
From the Saturday, May 24, 2008 issue of The Record
This ran in the "Better Living" section with a blurb about our May 2008 show at The Meadowlands Race Track in a piece called "5 Things To Do This Weekend."
From the Wednesday, May 7th, 2008 issue of Suburban Trends.
RIVERDALE - Considering the public perception of all things Amish, one might consider the rockingest thing to come "straight outta Lancaster" to be the clicking of a horse's heels and the creak of a wagon's wheel.
The truth is anything but. The Amish Outlaws, one of the area's top cover bands, have proven that these guys with beards and overalls rock.
Embracing the hedonistic technology of the telephone, two of the bands members, vocalist Brother Hezekiah X and keyboardist Brother Amos Def, discuss the band, their culture and what folks can expect from their shows.
First, both make it clear that, short of two of the band's members, everyone involved is a product of the Amish culture.
Rumspringa is a rite that affords teenagers the opportunity to cast aside their culture and explore the world and then return to the faith. The Outlaws explored, but never went back.
"Technically, we're still on Rumspringa," says Amos. "I think that we've all come to the decision not to go back, though."
While not ostracized from the culture, both have had different experiences following their exodus. For Hezekiah, his family shares his sentiments and have all since made the move to Queens. Amos, on the other hand, still has family in the Lancaster area following the faith.
"We usually talk about other things," he says. "It doesn't really come up."
Regarding their non-Amish fellow musicians taking these guys serious, Hezekiah sums up "finding the perfect fit."
"They didn't think that we were out of our minds," he says. "But that's probably because they're out of their minds, as well. The family thing that makes it a tolerable thing for all of us to spend four, five nights in a van or whatever together is because we have that sort of absurd connection."
"It's the mindset of always finding something new and silly to do onstage that gets people coming back the next day," says Amos.
"It's a unique way for us to certainly stick out like a sore thumb," says Hezekiah when asked why they didn't lose the beards and dress when they decided to become a band. "It's also sort of a celebration of our heritage on a certain level. I guess a mockery at the same time. In my twisted way of thinking, I don't look at it as as much of a mockery.
"It's like if you're a Catholic and don't go to church on a regular basis," he argues, "but you still believe in God and still consider yourself somewhat spiritual. In a way this is sort of a chance for me to go back to the way things were, or at least pick and choose the things I liked, and think about it.
"Then I throw all the rest of it out so I can drink and act like an insane person," he adds.
"We don't make fun of (the Amish culture)," explains Amos. "But we do have fun with it. We're not going to put it down in any way. We still have family members that practice that way of life and we have a lot of respect for that."
Both band members say that music was the main reason for not returning to their roots.
"Music, being able to travel and see the world is something that I enjoy," says Amos. "I have a room full of books that I'm reading. I like to collect them and learn about new things - things that I want to learn about and do that wouldn't necessarily be expose to if I had stayed Amish."
"For me it was music and it was women," jokes Hezekiah.
The band, which agrees that they owe a debt of gratitude to the Nerds for not only paving the way for "gimmick" bands, but for cover bands in general, is on a mission to keep the cover scene in New Jersey going.
"If there were only three bands doing this it wouldn't work," observes Hezekiah of creating a demand for their ilk without being particularly competitive with each other. "It's very small thinking for someone to want to be the biggest band out there and have no one even close to their level."
The other mission is to perpetuate fun.
"There's no Bob Dylan or Paul McCartney in our band," remarks Hezekiah on their efforts. "That whole sitting down and being introspective - I know that it's missed me. It's not one of my skills.
"We want to keep people dancing and having a good time the entire night," he concludes. "We kind of come up and sillify - I don't know if sillify is a word, but I like it - we make whatever it is into this goofy kind of thing that everybody can digest."
The Amish Outlaws perform Saturday, May 10 at Dexter's in Riverdale. More information on their show is available at dextersentertainment.com or by calling 973-839-3030. More information on the band is available at amishoutlaws.com.
From the Friday, March 28, 2008 issue of The Record
Click the above image for a larger version of the article.
Amish Outlaws hit North Jersey tonight
By Alfa Garcia
Originally published on Friday, March 28, 2008
At 11:30 on a Friday night, Willie McBride's in Hoboken is wall-to-wall with dancing figures under hazy bar lights. The air has turned into sweat-vapor atmosphere, and a live band deep into its second set thumps the reggae-pop beats of Musical Youth's "Pass the Dutchie."
It's like any night at the bar, though a keen eye might note the band members' light blue cotton shirts, suspenders, navy blue pants and matching straw hats, and their peculiar resemblance to Lancaster County Amish men. Even stranger is that no one seems to care.
"I call it the Amish shock-and-awe effect," says Amish Outlaws vocalist Brother Hezekiah of the initial reaction to the band.
"Usually the first reaction is shock, but by the second set everyone's going crazy ... everybody winds up having a great time," adds bassist Brother "Eazy" Ezekiel, who requested band members' last names be withheld in the interest of family privacy.
The Amish Outlaws are a raucous six-piece cover band that knows how to party, delivering everything from Elvis to Cypress Hill despite the strict Amish upbringing of half its members - a childhood that ruled out listening to worldly music.
At age 16, Ezekiel, Hezekiah and keyboardist Brother Amos embarked on Rumspringa, a coming-of-age tradition where youngsters experience the secular world beyond their home. This rite of passage lets Amish youth choose whether to return and baptize into their faith or leave and live in the world. All three chose not to enter the church, a decision largely based on their love of music.
"[My family was] one of the few groups of musicians out there. I was a vocalist and as far away as Lancaster is, as much as it's a world in its own, it's close to a lot of places that are urban ... you sneak out, you hear a Beatles record, you hear an AC/DC record, you hear a Jay-Z record," says Hezekiah.
Leaving their hometown of Leola, Pa., was inevitable for the trio.
"There was never any question in my mind that [music was] what I wanted to do," says Amos.
The three are quick to point out that their decision does not mean a clean break with their heritage.
"A lot of people think that with the Amish it's very black and white: no electricity, nothing. That's not the case," says Ezekiel. "We still go back and see our families. I just [found that] the spiritual aspect of the Amish upbringing wasn't the thing for me."
In July 2003, drummer Brother Jakob joined the three, then guitarist Brother Ishmael. With original lead singer Brother McMullen, the band took the New Jersey and Pennsylvania circuits by storm.
"I was just thinking ... hey, we're Amish, that's what we are. There are Irish-American bands, there are Italian bands, and we're an Amish band," says Ezekiel. "So we decided to make it the Amish Outlaws, and it just took off."
Following McMullen's departure because of family obligations, the group embraced Brother Abel in October 2007.
Critics might accuse the band of exploiting their religious background, a critique that Ezekiel says he understands.
"We do realize that it is a gimmick to an extent," he says. "After all, we have three non-Amish people in the band dressing the role, but three of us were born and raised Amish. ... If someone wants to believe it is a gimmick ... I will let him or her believe as much and say, 'You are right, it is just an act.' I don't feel I should have to convince anyone else of who or what I am and certainly don't want to argue with anyone about it. I know who I am."
Regardless, the Amish Outlaws continue forward, moving beyond bar gigs to corporate and wedding commitments.
But they say their path, like that of any other independent band, has not been an easy one.
"This is a hard life, there's no question about it," says Hezekiah. "You either have that drive, that disease or whatever it is that makes you just need to do [music], or as [Frank] Zappa said, 'hock that imaginary guitar and go get yourself a good job.' And there's nothing wrong with that."
Their ultimate goal?
"That's easy," he says with a chuckle. "We're going to rule the world."
E-mail: garciaa@northjersey.com
From the Thursday, March 20th issue of AM New York

Click the image for a larger version.
From the Wednesday, August 29th, 2007 issue of The Sandpaper

The full text of this article is available in PDF.
Click here for page one, and here for page two.
From the September 2007 issue of The Ocean County Observer

Click the image above for a scan of the article text.
From the September 2007 issue of Blender Magazine
From the Wednesday, November 1st 2007 issue of Steppin' Out Magazine

Click the image for a larger version.
From the Wednesday, August 30th 2006 issue of Steppin' Out Magazine

Click the image for a larger version
# # #
Amish Outlaws to rock Seacrets
By Jay Hodgkins
Originally published on Friday, September 29, 2006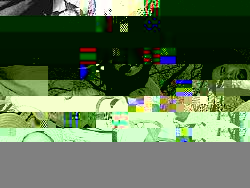 Submitted photo
The Amish Outlaws include, rotating clockwise, bassist Brother Eazy Ezekiel with pitchfork, guitarist Brother Ishmael L Cool J, keyboard player and guitarist Brother Amos Def, drummer Brother Jakob the Pipe Layer, lead singer Brother Hezekiah X and lead singer Brother McMullen.

OCEAN CITY -- The band's own members admit, you figure six grown men prancing around on a stage in Amish attire while putting on a rock stage must be some kind of a joke.

For the Amish Outlaws, it is a bit of a joke that's all part of their show, but they're not exactly dressing up when they toss on the traditional garb.

That's because four of the six members were born into Amish communities in Lancaster, Pa., and grew up in Amish families until they were 16. At that age some 14 years ago, the four band members began the Amish rite of Rumspringa, where they were allowed to break free from the strict Amish lifestyle before going back to the church and getting baptized.

The only thing is, these four Amishmen never went back.

Instead, they grew up to become a cover band phenomenon with a cult following that eats up their good-natured pokes at their own culture and takes the idea of having a good time with playing a rock concert to another level.

"It's almost like we're one-third stand up comedy, two-thirds live band," said Brother Eazy Ezekiel.

The four former Amish rockers and two "honorary Amish" members have all taken on stage names fit to match their cultural roots and humorous nature.

Ezekiel first met lead singer Brother Hezekiah X, lead singer Brother McMullen and keyboard and guitarist Brother Amos Def soon after leaving to begin Rumspringa. He said drummer Brother Jakob The Pipe Layer was one of the first non-Amish friends he ever made and guitarist Brother Ishmael L Cool J came along not too much later.

Now the group has taken black suspenders and flat brimmed hats to a place the simple and humble Amish folk might have never imagined.

That could be taken metaphorically or literally, considering the group will be playing at the over-the-top decadence of Seacrets on 49th Street on Saturday.

"Seacrets is like our favorite place to play right now," Ezekiel said. "The first time we played there from the first moment everyone was into it."

Ezekiel said that's a rarity for the Amish Outlaws where people at concerts often look like a deer in headlights at first -- of course, something that wouldn't be a problem if the men had returned to Amish life where they'd have no headlights to bother deer and they'd also be forbidden from playing musical instruments.

"Most of the times for our first set or even the whole first show, people stand there and don't know what to think," Ezekiel said. "We're up there jumping around, yelling and screaming, and I'm falling on my back, and they're standing like they're watching a car accident."

But inevitably, Ezekiel said their positive energy and ability to reproduce a quality entertaining set of cover music wins out.

"It makes people more relaxed. At a lot of bars you see fights. At our shows people are happy and become friends with each other," Ezekiel said. "The Amish believe in spreading joy, making others happy and that's what we do."

"Being funny, it's in our nature. That's what we do," Ezekiel said.

Of course, having never played music until after they left Amish life, being funny came a lot easier than playing music for the group for a long time.

"Early on we focused so much on our schtick that we didn't spend enough time on the music," Ezekiel said. "Slowly we got better and now 14 years later, like anyone else we are always getting better. It took about four or five years."

Now the group is touring all over the country, even lining up a New Year's gig in Las Vegas. However, anyone who sees a sad side that the Amish rockers had to give up their way of life to get to this point need not worry.

"If you don't join the church, my family wasn't thrilled, but one of the biggest things among the Amish is foregiveness," Ezekiel said. "I go back and visit and see my family. They always want me to come back. They promise fire and brimstone if you don't join the church, but the door's always open to come back."

The Amish Outlaws just happen to be a little less interested in fire and brimstone and a little more excited about rock 'n' roll.

Amish Outlaws lead weekend music action
Posted by the Asbury Park Press on 07/7/06
BY CLAUDIA VARGAS
STAFF WRITER
If you thought Fourth of July weekend was crazy in terms of partying, you'll find things haven't slowed down much a week later.
The weekend starts off with an intriguing group, The Amish Outlaws, performing 10 p.m. today at Lake Como's Bar Anticipation, 703 16th Ave. The group, which has performed several times at Bar A, will be coming back to surprise its audience with its diverse musical renditions.
The Amish Outlaws, hailing from Lancaster, Pa., consists of six men dressed in full Amish clothing performing cover songs from all musical genres such as Neil Diamond, Snoop Dog and Queen. For more information on the band, visit www.amishoutlaws.com on the Web. Don't forget to arrive early for the performance, though, as entrance at Bar A is free until 9 p.m. today...

An excerpt from the After Dark column, "Area Bands Rain Down on LBI", by Joe Master as printed in the August 24th, 2007 issue of The Islander.

The story behind THE AMISH OUTLAWS is quite remarkable: a tale full of communal house-building, butter churning and intense shunning that makes "Kingpin" look like "The Little Mermaid."
Yes, four of the six members of The Amish Outlaws denounced their Mennonite faith in favor of greasy American atheism. Yes, their family's shunned them like soiled wedding sheets. Yes, Snopp Dogg picked them up out of a Lancaster gutter, and nursed them back to health. But what you don't know is that lead singer Hezekiah X has been suffering from halitosis for years.
"I essentially left the faith in order to see a doctor for chronic bad breath," said Hezekiah X in a recent interview that was never actually conducted.
The illness has since been cured, but the emotional scars remain: "I miss my family," confessed the frontman. "I want them to smell my breath."
You can smell Brother Hezekiah X's breath on Saturday at The Sea Shell.
[Note: there are some inaccuracies in the article above. We were raised Amish, not Mennonite. Our families haven't shunned us. However, it is true that Hezekiah suffers from chronic bad breath]

An excerpt from the After Dark column, Catch these acts in the dog days of summer, by Joe Master as printed in the July 14th, 2006 issue of The Islander.
Also Saturday, straight out of Lancaster, THE AMISH OUTLAWS will park their horse-drawn carriage at Joe Pop's for long enough to rock away the fire and brimstone of their Mennonite defection. Sporting authentic Amish garb, the Outlaws perform a grab bag of party tunes from all musical genres, and even add a little choreography and acting to the mix for good measure. Last week I saw Brother Hezekiah effortlessly recite Judd Nelson's monologue from The Breakfast Club before churning the band into "Don't You (Forget About Me)," and I swear I saw Emilio Estevez smirking behind the drummer.

An excerpt from the After Dark column, Paying tribute to the bands they cover, by Joe Master as printed in the July 7th, 2006 issue of The Islander.
This sextet of crazy Amish expatriates - or maybe it's all just an act - deliver what is quite possibly the most entertaining show on the Island. Known for their outlandish song choices (read: Barry White; Sir Mix-A-Lot; Motley Crue; Tenacious D) and authentic Amish garb, The Amish Outlaws are worth checking out; if only to see a bearded white guy rapping to A Tribe Called Quest, sweating puddles through a 100 percent cotton Mennonite shirt.
###

www.topicmag.com
The Amish Outlaws
Leaving an Amish upbringing for the world of rock 'n' roll
By Tiffany Jow
Remember the year you got your driver's license? Imagine being ceremoniously introduced, during the very same year, to sex, drugs, alcohol, and every other promiscuous act that fills many a teenager's social resume. Your parents turn a blind eye towards activity normally considered taboo. With your naivety and raging hormones, you plunge your adolescent body into grand experimentation-and you don't have to hide it.
For Amish teens, their sixteenth birthday is just this; it's called Rumspringa, a Pennsylvania Dutch word for "running around." This Amish tradition allows teens to explore life outside the "English" culture, basically meaning they can experience the luxuries and lifestyle their religion normally forbids. At the end of the period, the teens decide either to be baptized into the church or to simply walk away from the religion altogether. Topic's Tiffany Jow talked with Ezekiel, a member of the band The Amish Outlaws, who chose a life apart from his Amish upbringing after Rumspringa.
TOPIC: You're just coming off of a band vacation, returning to play a slew of shows here on the East Coast. The Amish Outlaws seem to be doing really well; how has life been for the band lately?
Ezekiel: It has been tiring, but very good. The vacation was a much-needed break for all of us, but I am itching to get back on stage. We all still work "day jobs," and most of the Brothers have families, so it has been hard balancing it all as the band gets busier and busier, but that is a good problem to have. We know where we are headed, and hopefully how we are going to get there. We are doing what we love and, more importantly, doing it with people that we love. We are all friends first, band mates second.
TOPIC: The Amish Outlaws have made a point of establishing that the band is not parodying or mocking the Amish religion, yet in so many ways, it seems to be that way at first glance. Why did you form a band of this fashion, instead of falling into a more mainstream sector of the music industry-jazz, pop, rock, et cetera?
Ezekiel: When I first left the Amish life, music grabbed me, and it hasn't let go yet. It is my biggest passion in life, besides friends and family. There was so much music to discover, so much I hadn't been exposed to, that I wanted to dive into it all. Playing covers lets us celebrate the music that we love and, more importantly, make people happy. A few of us did play in original bands for a few years, and we loved it, but we really hit our stride with the whole cover band thing. The way I see it, there are Irish- American bands that celebrate their heritage.
TOPIC: Your parents have been really supportive of your decision to pursue life outside of the Amish religion and have never tried to convince you to do something other than what makes you happy. Do other Amish teens who choose not to join the church after Rumspringa get this kind of support from their families?
Ezekiel: I can't give much of a general answer, other than what my experience was and others I knew growing up. It really depends on the family and that [particular] community of the Amish. There are different orders of the Amish. Some are less tolerant, and stricter. Some will really pressure the teens to return, spouting damnation and sin. My family wasn't happy with it. They were disappointed, and wanted me to choose [their] life, but in the end they respected my decision. It is like an English person not following the same religious path if raised Catholic, or if a young man's father always wants him to go into the family business, or even if a child turns out to be gay. If the parents are loving, they will accept it as long as their child is happy.
TOPIC: The media has only recently become familiar with Rumspringa, resulting in a handful of articles and documentaries which have encouraged stereotypes and assumptions about Amish culture. As someone who's experienced the upbringing first-hand, what is growing up Amish really like?
Ezekiel: It is wonderful in many ways. There is a lot of hard work. If an English child joined the Amish, it would be very, very difficult, but that was all I knew. I didn't have to give up TV or radio or video games, as I never had them, aside from seeing TV and hearing music here and there in my dealings out in the World as a youth. Religion is a big part of the upbringing, and is ingrained into every aspect of life. The life is also very secure. You know you can trust those around you; the people in your community have your best interests in mind, and will be there if you need help. Money is not a big worry. The elderly are taken care of by their families when they are too old to work. Amish children do get to play a lot, and read. It is a good life, a simple and honest life.
TOPIC: It seems like Amish parents are encouraging rebellion with Rumspringa, but going against social norms isn't an Amish virtue. It also seems like they see "English" life as drugs, sex and alcohol. Can you explain what purpose Rumspringa serves, apart from letting teenagers experience the decadent aspects of American life?
Ezekiel: Well, Rumspringa is something a lot of the Amish practice, but not a formal religious rite. Some Amish youths don't even go on Rumspringa, and are just baptized right off. In some Amish cultures, it is seen as a test Primarily, the Amish teens get to sow their wild oats because they haven't been baptized yet. Baptism occurs [in one's] late teens, early 20s, and it is only after baptism that an Amish is seen as truly being a part of the Church. Before then, the Church really has no means of discipline. The youth can't be asked to make confession for a transgression, or be shunned, so many bend the rules of the faith. They drive cars, drink alcohol, watch TV and so forth. As most do [eventually] return to the faith, the Church and families tend to overlook a lot of that behavior.
TOPIC: Is the media's portrayal of Rumspringa-as a constant party hosted by hormone-raged teenagers armed with drugs, alcohol and tobacco-correct?
Ezekiel: In some cases, yes. A lot of the views on Rumspringa came from a documentary called "Devil's Playground," which depicts some extreme cases of Amish youths dealing drugs, [or] getting in trouble with the law. Yes, most do experiment, but drug use was not, in my experience, rampant. A lot of people smoked, drank-and I did see some drug use, but never used any type of drug myself. I drank, smoked a few cigarettes, but was never a smoker. There are Amish youths who go out and don't do more than listen to a hand-held radio, or go to the mall, or wear English clothing. It really varies, but of course for the purpose of an interesting film, the filmmakers wouldn't have much success if they just followed around an Amish teenager with a Game Boy, right?
TOPIC: It must be difficult, as a parent, to have to knowingly turn a blind eye while your child experiments with the "devil's playground." Do most parents have a hard time during this period?
Ezekiel: Again, this depends. In my case, two older brothers prepared my parents. I wasn't nearly as wild as my oldest brother. Of course, at first it is a shock, but like parents with any youth, it depends on how far the child goes. Some parents even have the parties in the fields at their farms, knowing the child is close and safe.
TOPIC: The majority of Amish boys start wearing modern clothes and move away from home during Rumspringa, while girls maintain a more traditional way of dressing and tend to stay at home. How else is this period different for boys and girls?
Ezekiel: That is a big difference for sure. In my experience, the boys seemed to be wilder. I can't really speak for how it is for girls as, well, I am male, but it is not all that different from an English kid going through the teenage years. The same pressures: alcohol, drugs, sex. Some go further than others. It is definitely easier for the males to assimilate with the English if they dress in English clothing, but most Amish youths don't go far from home during Rumspringa, so the English who live in the area aren't surprised to see a plainly dressed person.
TOPIC: What went on in your mind during Rumspringa? Did you have the urge to rebel and experiment, or were you forced into trying new things?
Ezekiel: I wasn't forced into anything. Everything I did was of my own free will. There was some pressure to try marijuana and always to drink, but no more than I would imagine was there for an English teen. I was torn during Rumspringa. Questioning my faith, wondering how I would live out my life-it was a difficult but exciting time. I discovered music, which really changed my life. My urge was not to rebel, but more just to experience whatever I could.
TOPIC: Rumspringa seems to have a number of potential pitfalls-pregnancy, drug addiction, et cetera. Are complications like this common?
Ezekiel: Hangovers! My experience wasn't as wild as what seems to be the general English idea of Rumspringa. Dependencies, pregnancies-they do happen, but not particularly often, in my personal experience. You do hear stories, or whispers of a youth gone astray...
TOPIC: In the end, you decided not to join the Church for a number of reasons. Tell me about that what happened when Rumspringa ended for you.
Ezekiel: Well, Rumspringa never really officially ended. I can always go back and join the Church. That door closes only if I am baptized into another faith and even then, I would be welcomed back if I confessed and atoned.
I read a lot in my teens. On different religions, philosophies, great authors like Kafka, Camus, Nietzsche. I studied. I learned. I expanded my knowledge of the world and came to question the spiritual aspects of Christianity. I didn't see it as the infallible belief system anymore. I still hold the moral aspects of the Amish culture very, very close to my heart: caring for family members and friends, living a good life, helping others… I will never stop living my life that way, but the Amish lifestyle is based on a strong foundation of religion, and once it was called into question for me, I couldn't dedicate myself wholeheartedly to that life anymore. It wouldn't be honest of me, and without the foundation, no house can stand strong.
Also, and this may seem like a cliché, but it was a woman that was key. As that old sentiment goes, "It's always a dame!" I met my now-wife as a teenager. It is forbidden to marry a non-Amish person, [so] I couldn't be with her and live that life. When I first was calling my faith into question, I was terrified. Leaving that life behind was frightening as, while my family would still accept me, I would be alone in many ways. But my wife is my best friend, and the person I most like being with. We live very independent lives, but at the end of it all we are together, sharing our days and experiences.
TOPIC: According to the documentary "Devil's Playground," 85 to 90 percent of Amish teens return to the Church. Why is this?
Ezekiel: This is all up to the individual, but I think there are three basic reasons. First, the modern world is too overwhelming for them. It is almost like when prisoners are released, all they want to do is get back in jail because they can't handle the freedom. I do not mean to compare the simple life to prison, however-it certainly is not. It can be a very wonderful way to live.
Another possibility is their faiths are so ingrained in them that even though they enjoy the pleasures of the "devil's playground," the guilt they feel equals or exceeds whatever pleasure they receive, and they wind up depressed and riddled with guilt and return to purge themselves.
Finally, and I think this is the most common reason, they truly embrace and love the simple life and returning is the only option. These are the Amish of true Glaawe (Faith) who see the simple life as the best and only life to lead: "the proper life."
Topic web correspondent Tiffany Jow lives, writes, and works in New York City. She's currently challenged herself to see how quickly she can read Dave Eggers' biography.[T]
Ezekiel sings and plays bass in the cover band The Amish Outlaws. The band, just off from vacation, has begun its summer United World Friendship Tour. A set list and band biography can be found at www.amishoutlaws.com. Ezekiel likes hamburgers and chocolate milk.
From the May 24, 2006 issue of The Sandpaper

Click the image for a larger version.
From the March 22, 2006 issue of Out On The Town Magazine
The Amish Outlaws
By Mike Vagnoni
Went to see the Amish Outlaws at the Bent Elbo In FT. Washington Pa... all I can say is that this band rules! They are all that they claim to be and more.
Great music, excellent show, and a real crowd pleaser. From today's hits to the classic sounds of rock... and yes these boys can RAP! They blew my mind with their unique style, let alone the image just gets you going. These outlaws are that indeed. You should be hearing more about them coming soon. HERE are some photos of this wild bunch of AMISH MISFITS, or as they call themselves, "THE AMISH OUTLAWS."
Booked by STARS PRODUCTIONS at: 973 -300-9123 (You should grab some dates on these guys now because they really do not have that many left for the year.) Hotter than hot... for 2006, they have to be called the band of the year!
# # #
From the December 28, 2005 issue of Out On The Town Magazine
THE AMISH OUTLAWS
By Mike Vagnoni
For too long its been the same thing with bands in the area, in regards to music and style. People say that many of the bands out there look the same and play the same music. This is not the case with a band we are calling the band to watch for 2006. They are called The Amish Outlaws. The group is booked by STARS PRODUCTIONS - Steve Tarkanish. Steve called me about them some weeks back. On the phone he sounded very excited about this band called THE AMISH OUTLAWS... so, I went on the internet and checked them out... listened to some sound bytes and, well, here is some info on what I think could make these guys the band to watch for in the new year.
The AMISH OUTLAWS are 4 guys raised in Lancaster County (plus you add in two honorary Amish members). Seems these guys left their Amish world to enter into the world of entertainment. They are a comical show and add in their musical performance and the combination is a winner.
What influenced this bunch of zany and talented musicians? The Nerds, Saturday Night Live, George Carlin, Fishbone, Elvis, Johnny Cash, The Beatles, The Police, James Brown and scores of other performers.
The group can cover all forms of music... they are a dance, pop, top 40 act that can also rap
Members are: Brother Amos Def, Brother Eazy Ezekiel, Brother Ishmael, Brother McMullen, Jakob the Pipe Layer, Brother Hezekiah.
If you're looking for something that's much more entertaining, funny and more memorable than your average band, look no more because THE AMISH OUTLAWS are coming to town. For more information about local shows in your area, call STARS PRODUCTIONS - 973-300-9123 or go to the web at: www.starsproductions.com
From the 1.18.06 issue of Exit Magazine
From the 11.09.05 issue of Exit Magazine

THE AMISH OUTLAWS
Sold Their Souls to Rock 'N' Roll
by Lani Buess
"Amish men do it with a hoe."
That's what The Amish Outlaws say anyway - in an off-color sticker promoting the off-kilter coverband.
Think of the painting "American Gothic," or the straight-laced folks before an American-As-Apple-Pie backdrop, gone really awry.
That's the Amish Outlaws. Six guys sporting Amish duds, faux beards, straw hats and suspenders.
But the image isn't some schtick mocking the horse and buggy Lancaster, PA culture. Four out of the six band members are the real deal. They're guys who sprung from the Amish culture during Rumspringa, the rite of passage where 16-year-olds are released from the rules of the Amish religion in order to experience the American lifestyle.
Umm... but they never went back, instead opting for rock 'n' roll revelry.
"We basically picked up and left," said Hezekiah X, 31, or Orange County, NY, vocalist. "I feel like God gives us all a calling if you will and I feel like this is my calling."
The group uses stage names out of reverence to their families who still adhere to the Amish culture, said Eazy Ezekiel, 31, of Rockland County, NY, bass player.
The guys reject the common perceived notion that they are ridiculing their once sacred beliefs.
"There are Irish-American bands, bands that play Italian music, Klezmer bands, why can't there be an Amish band?" asked Ezekiel. "People believe they have an idea of how the Amish are. They feel like it's living in the Dark Ages, it's really not the case."
Although no longer part of the Amish culture, the Outlaws still remain in contact with their families, denouncing the popular misconception that they would be ostracized from the Amish community.
"The idea is that it [Rumspringa] would solidify your faith," said Ezekiel. "For some of us, myself, once I got into the world I lost a lot of the belief in the spiritual aspects of it... which is one of the reasons I decided not to come back."
But, good 'ole rock 'n' roll was another reason.
"It was music that really grabbed me," said Ezekiel. "When I got out, the first album that kind of floored me was Sergeant Pepper's Lonely Hearts Club Band by The Beatles. Listening to all this different kind of music made me decide I wanted to play."
The Amish Outlaws formed in 2003.
Hezekiah and Brother McMullen showed up at the 2002 Pocono Vacation Park "Rock & Roll Hootenany" in traditional Amish garb and met Ezekiel and Amos, two other Amish defectors. It wasn't long until the Outlaws formed their life-after-being-Amish band of brotherhood.
"Because we were in a circumstance where we never really had an opportunity to listen to a lot of different types of music, being Amish, we sort of flooded ourselves with all different things," said Hezekiah, who was confined to religious tunes, accordion and organ instrumentation in Amish culture.
"We were like a moth to a flame," he said.
The influx of musical influences is evident when you catch their act. They play Judas Priest to Jay-Z, Snoop Dogg to Twisted Sister and Neil Diamond to Dr. Dre.
"I love playing cover music. It's all this stuff that we didn't hear until we were 16," said Ezekiel. "Some people grow up listening to rap, or they are a rock person, or are into this type of music or that type of music. To us it's just music."
Apparently, audiences are drawn to how The Amish Outlaws deliver their renditions of classic pop, rock and hip-hop tunes. Extensive touring throughout the New York, New Jersey and tri-state area is evidence of their gaining popularity.
"One of the Amish beliefs is spreading joy, which is something we do," said Ezekiel. "In that way our upbringing is still very inherent in us playing in this band, although it goes against a lot of the aspects of what the Amish believe. We ham it up, we know we are hokey, but it's all about spreading the joy."
From the Wednesday, October 5th, 2005 issue of The Sandpaper
THE AMISH OUTLAWS RETURN
by Heather Pharo
It might go without saying that most bands that play Long Beach Island don't have stage shows that feature a butter churn - but then again, most bands are undoubtedly nothing like the Amish Outlaws. The suspender-wearing, straw-hatted six piece will once again bring a little touch of Dutch Country to Joe Pop's this Saturday evening around 10.
The freewheeling ride that is a typical Amish Outlaws gig must be experienced to be believed. The New York-based band bounces around from Alanis Morrisette to 50 Cent and from Men Without Hats to The Clash, taking on each and every song with the same level of gleeful energy. Their set list is particularly intriguing when considered in light of the fact that four of the six members did not have much exposure to modern music at all until the age of 16.
At age 16, vocalists Brother McMullen and Brother Hezekiah X, bassist/vocalist Brother Eazy Ezekiel and keyboardist/guitarist/vocalist Brother Amos Def (who also plucks a mean banjo) - all honest-to-goodness former Amish folks, raised out in Pennsylvania - embarked on Rumspringa, a rite of passage in which Amish teens are allowed to explore and experience the customs of the outside world. Most teenagers do decide to return to the church after a year or two exploring secular life; the Outlaws, however, chose a more unconventional path.
As former Amish, the Brothers are able to enjoy many activities and experiences - travel and, of course, music - that would be off-limits were they still a part of the community. But they still keep in touch with their family and friends back in Pennsylvania, Brother Ezekiel explained, and their stage act - costumes, butter churns and all - is a hammy homage to their roots. Even two non-Amish guys - guitarist Brother Ishmael L Cool J and drummer Brother Jakob the Pipe Layer - have gotten in on the act.
Ultimately, though, Ezekiel and the others hope their audiences come to realize there is more to being Amish than plainer outfits or simpler technology. They aim to debunk common falsehoods and misconceptions about the community that nurtured them - that the Amish shun any and all modern conveniences, which Ezekiel says is usually not the case.
To that end, he and the other Brothers are more than happy to chat with fans and answer questions put forth respectfully by curious audience members. Their mission to increase understanding goes hand-in-hand with their hope to provide a one-of-a-kind musical experience, delighting crowds with their infectious sounds. After all, as they boast on their web site (www.amishoutlaws.com), "If you are not entertained, we will eat our hats." - Heather Pharo
From the August 11-24, 2005 Issue of Night & Day Magazine
THE AMISH OUTLAWS
By Bill Bodkin
It was April 30 during Bar Anticipation's Spring Bash in Lake Como. As I was taking photos of the event I noticed six Amish looking guys in electric blue shirts walking around. I thought it was some sort of gimmick, they couldn't really be Amish, could they? And even if they were, were they any good?
Well, on this night during a set for legendary shore rockers Dog Voices, these six Amish dudes with clever hip-hop stage names took the stage and absolutely stole the show. It didn't matter if Big Orange Cone, The Benjamins or even Monte himself were rocking harder than they ever had before, these guys were what everyone was talking about.
Subsequently, going to a few bars later the next week all I heard about was The Amish Outlaws. The owner of Joe Pop's told me how he drove to the Ringside Pub in North Jersey just to see these guys play and fell in love with them. He later called STARS Productions (who the band had recently signed with) and told them, "I gotta have The Amish Outlaws."
And that seems to be the trend, in rapid fashion both owners and fans are falling in love with this unique cover act.
What makes these guys so special? Well, first off, the Amish thing isn't a gimmick. No, four of the six members of the band are absolutely, 100% legit Amish.
In the Amish tradition, there is a pre-baptismal ritual names "Rumspringa" which allows young Amish at the age of 16 to live a year in society without the restrictions of Amish culture.
Brothers "Eazy Ezekiel" (real name Ezekiel), "Amos Def," "Hezekiah X" and "Brother McMullen" all took their Rumspringa at age 16.
However, one is not required to come back to the Amish way of life if they do not want, yet they are still considered Amish (much like if you're Catholic and never confirmed, you're still a Catholic).
The four men became enthralled with the non-Amish way of life. Ezekiel commented that it was music, especially rap music that he fell in love with.
His fellow "brothers" also fell deeply in love with music and when the four met in 2002 at a "Rock n Roll Hootenanny" in the Poconos they immediately bonded.
Hezekiah said he saw Ezekiel walking around in his Amish garb and they being fellow Amish men, invited him to join them for the rest of the day. The rest became history.
They met "non-Amish" men "Jakob the Pipe Layer" and Ishmael L Cool J and they officially formed The Amish Outlaws, originally an all original band, but their love for covers just took over.
Love is a big part of this band. Not only do they share a genuine love of playing music with each other, they have a love for music and performance. They are extremely passionate about what they play and playing for people. This really translates in their live shows.
For most of the time I spoke with the band, I swore they were putting me on. These were some of the most legitimately nicest guys I had ever spoken to. They were humble, polite, and extremely friendly.
Yet when they hit the stage, forget the whole humble, sweet Amish image. These guys hit the stage and they are bona fide rock stars.
During their set at Bar A, they played only two songs. Yes, two songs. Their renditions of Kelis' "Milk Shake" and Dr. Dre and Snoop Dogg's "Ain't Nothin' But a G Thang" were not only flat out hilarious but they were extremely well done. Literally you though Brother McMullen had channeled Dr. Dre because the vocal resemblance was uncanny!
Hezekiah and McMullen are the frontmen of the group while Ezekiel plays bass, Ishmael plays guitar, Amos plays keys and guitar, and Jakob plays drums.
The band for only playing together for two years played as though they had been together for decades.
After their performance, the crowd was chanting for more. People like Bar A's Tom Jannarone were commenting how these guys were the second coming of The Nerds.
I've seen a lot of big name cover acts play before, but I've never seen a band create such a chemistry with an audience like these guys do. The show is just so fun you literally have to experience it to know just how good these guys are.
The band will be playing August 12 at Bar Anticipation in Lake Como along with cover veterans Blasted. For more check out www.amishoutlaws.com
Click here to view a PDF of this article.
From the Wednesday, June 8th, 2005 issue of The Sandpaper
The Amish are Coming
by Heather Pharo
Pick any band that plays the Long Beach Island bar circuit, pick a member at random – bassist, singer, it doesn't matter – and ask that same member about his musical roots. Inevitably he'll tell you he's been listening to The Rolling Stones or some such group since before he could tie his own shoes, or that his love affair with heavy metal kicked off when his older sister dragged him along to a Metallica concert at age thirteen. Maybe he'll tell you that somewhere there exists a cracked old cassette tape of his first awkward attempts at freestyle rapping, or that he's been playing the drums since his high school marching band days.
What you might not expect to be told is that he didn't get very much exposure to modern-day music until the age of sixteen, or that in the community he grew up in playing an instrument would be frowned upon. But it seems that when it comes to The Amish Outlaws, you should probably get used to the idea of expecting the unexpected. This New York-based six-man outfit is new to the LBI scene, and the former Amish fellows that make up the bulk of the band will be bringing their (relatively) new love of music to the stage at Joe Pop's in Ship Bottom this coming Saturday night.
Bar-hoppers are bound to notice the good-natured humor that characterizes each and every Outlaws gig. Taking to the stage in typical Amish togs, they proceed to reel off sets that incorporate songs from artists as diverse as Right Said Fred and Mötley Crüe, Johnny Cash and Jay-Z. There's good reason for such a wide-ranging repertoire.
"For the first sixteen years of my life – and for the other Brothers who were raised Amish as well – we didn't hear any modern music whatsoever," said Brother Eazy Ezekiel, who contributes bass and vocals. "The Amish don't believe in instruments, 'cause humility is one of the biggest tenets of the faith. Playing a musical instrument is too brazen – it would almost be considered showing off."
The Amish music he heard growing up, he explained, came from the Ausbund, a book of hymns. It was sung "without any instrumentation, and usually in a very slow chant." It wasn't the most exciting music, Ezekiel said, "especially compared to what I heard out in the World (an Amish term for the non-Amish world)."
At age sixteen, Ezekiel and the others embarked on Rumspringa, a rite of passage in which Amish teens are allowed to explore and experience the customs of outside world. It was during that time that music first struck a chord with them.
"Music was one of the first things I loved – it was an absolute passion of mine," Ezekiel reflected. He quickly found himself voraciously listening to "everything from The Beatles to old school rap, heavy metal and rock 'n' roll."
The band likes to mix it up culturally as well as musically. Many of the members' stage names are, intriguingly enough, a nod to both Amish traditional names and forms of address and well-known hip-hop artists. Brother McMullen and Brother Hezekiah X sing, while Brother Ishmael L Cool J plays guitar. Brother Amos Def contributes on keyboards, guitar, banjo, and vocals and Brother Eazy Ezekiel plays, as previously mentioned, bass and also sings. Rounding out the group is Brother Jacob the Pipe Layer on drums.
"We do ham it up," said Ezekiel, but he explained that the Outlaws most definitely do not make a mockery of their upbringing in performing in the way that they do. "Of course, it is tongue-in-cheek to an extent, but we don't reinforce the popular misconceptions that exist about the Amish. If anything, we try to dispel them."
Ezekiel said that he is personally more than happy to enlighten any audience members who may not know much about the Amish way of life.
"If somebody stops me at a show to talk to me and ask questions about it, I'll spend a half an hour talking to one person," he asserted. He will readily debunk any myths by drawing upon his own experiences growing up in the town of Leola in Lancaster County, Pennsylvania.
"People think the Amish absolutely do not use electricity or they live in the dark or they don't believe in any kind of modern conveniences, which isn't the truth," he explained. "I mean, the Amish do use electricity – they can use 12-volt batteries. They can't use landlines, they can't use electricity coming out from the World "
While Amish communities throughout the United States and Canada can vary greatly in terms of strictness of customs, it is important for non-Amish to shrug off their idea of the Amish "as, almost, cavemen – living in a primitive time and completely shunning anything that's related to the modern world," said Ezekiel. "That's not really the case."
Still, many crowds don't always know what to make of the band, but they quickly come around. "We recently did our first show for S.T.A.R.S. Productions," Ezekiel recalled. "We played at a place called the Ringside Pub in Caldwell. It was a surprise thing – we got up, we did a set. People were standing there looking at us, not really quite sure what to make of us."
Once audiences get over the initial shock, he continued, "people really just kind of grab onto it. They see how much fun we're having and I think it feeds out into the crowd." Not bad for a band whose mission is to make people happy – to "make people smile."
The Amish Outlaws have been making people smile since the summer of 2003. "It was a chance encounter with Hezekiah here in New York that got us together, where we discovered that we had both been raised Amish, but not in the same communities," Ezekiel explained. Brother Hezekiah X and Brother McMullen grew up in the same community in Pennsylvania, as did Ezekiel and Brother Amos Def.
"The Amish have church groups, they don't actually go to church every Sunday in a building," said Ezekiel. "There are usually 20 to 25 families that meet together every other Sunday for three hours – that's where you get your sermon, that's where you talk about religion. So even within a bigger Amish community, there tend to be smaller communities within it that are really quite close-knit and tight. And Brother Amos was in a different group than me – we knew each other almost casually."
Being the same age, Ezekiel and Amos left to go out on Rumspringa at the same time. It was during that period that the two became close friends. Meanwhile, longtime friends Brother Hezekiah X and Brother McMullen were discovering their own passion for music.
"Both were excellent singers, though in the Amish community they were never given the chance to really shine as it goes against the spirit of gelassenheit, or humility, which is so important to the Amish faith," said Ezekiel. "They continued to sing after leaving on Rumspringa, and really came into their own as vocalists."
The four former Amish bonded over their shared background and interests. "When I met Hezekiah we discussed music in depth and decided to play together, first in a few different types of bands before settling on what we are now doing which, once we did, really felt right," Ezekiel recalled. The Brothers then enlisted the help of two English folks from New York.
"It's confusing," Ezekiel said. "A lot of people think I mean from Britain but English is a term for not Amish." Brother Jakob the Pipe Layer and Brother Ishmael L Cool J joined up, and were soon dubbed "honorary Amish."
The entire venture has earned some acceptance from Ezekiel's family, who are appreciative that he tries to dispel stereotypes about the Amish – to educate as well as entertain. "They would still rather I was back in the Amish world," he admitted, "or making a living farming as opposed to playing music, but they certainly don't condemn me for it."
"My family was wary at first," Ezekiel said, but they "have come to realize that this is what I love doing. It makes me happy, and we make people that come to see our performances happy as well. Spreading joy is very fulfilling for the Amish."
It isn't just the rock 'n' roll lifestyle that makes Ezekiel and other Brothers so unusual among the Amish – it's the fact that they left the community at all.
After experiencing Rumspringa, "I'd say four out of five Amish youth return to the church," Ezekiel surmised. The custom is based on the New Testament recommendation that the faithful be baptized as adults. By exploring what the outside world has to offer, Amish teenagers can then make an informed decision as to whether or not they want to undergo baptism and continue in the faith.
Though initially Ezekiel's parents were less than thrilled when he chose to leave the community and the church, the passing of years (Ezekiel is now thirty years old) has allowed them to come to terms with his decision. "That's another misconception – people think that if you leave the Amish faith you're shunned and they don't speak to you anymore, which isn't the case."
"They still accept us, they still love us, we still go back and visit," he continued.
Ezekiel's biggest reason for deciding not to go back to the community was, one might say, as good a reason as any – he fell in love. "I met my now wife while I was out here and I knew that if I went back I couldn't be with her, " he explained. "The Amish can interact with the English – you can be friends – but it is strictly forbidden for an Amish person to marry a non-Amish person."
He and the rest of the former Amish members have found other loves out in the non-Amish realm. Ezekiel especially relishes the freedom to travel.
"In the Amish community, you never go on trips for the sake of the trip, itself. You can't own a car as it might tempt you to go out and explore the World," he explained. "Amish can't fly in planes without getting the permission of the church. They can ride roller skates, roller blades, and push scooters around the community, as the distance you can travel is limited, but you can't ride a bike, as it would give you too much freedom to travel a farther distance."
"Brother Amos is an avid mountain biker," he continued, "so I can safely say I know that is one of his favorite things that he wouldn't be able to do back in the Amish world."
It is easy for English folks to imagine, however, that sometimes the Brothers yearn for the simpler, less hectic way of life that they have left behind.
"You give up a lot of personal freedoms in the Amish world, but in return for it you get a very strong sense of community, of belonging, of acceptance and security," Ezekiel explained. "You don't have to worry about retirement when you get old. The elderly are cared for and respected, and never have to worry about living on a Social Security check or where their next meal will come from, as they will be taken care of by their families."
The rat race is almost unheard of among these communities. "Out in the World I work to pay my mortgage, my health insurance, and my expenses, while in the Amish world, in many cases, the results of the work you do are the very reward," he continued. "You help a family with carpentry to support those in your community that support you. You work in the field to raise crops."
"The World moves so fast on the outside that I think many people don't appreciate it as it goes by," Ezekiel asserted. "An Amish life is not that way. It is about spending time with family and your friends. The Amish believe that the true roots of human fulfillment are identity and belonging."
He and the other Brothers, then, might just have the best of both worlds. "I still feel very strong ties to my family and community, and my bonds with my friends and family out in the World are also very deep," he said. "I am also comforted knowing that I can always return to the Amish life whenever I want, and they will welcome me with open arms."
The Amish Outlaws certainly hope to be welcomed with open arms when they take the stage at Joe Pop's on Saturday night, where they'll be playing back to back with hometown favorites The Pickles. While they have "kind of got started on the Jersey Shore scene a little late," recently playing a few songs alongside the likes of Big Orange Cone and Dog Voices at Bar Anticipation in Lake Como (where they'll also be playing a benefit for the Erica Zwickel Foundation on Sunday afternoon), they hope to be back – if not this summer, then the next. And don't be startled if you see a group of plainly-dressed men milling around on the Island in the days leading up to an Amish Outlaws gig.
"We work pretty hard in promoting the band, and if we play a new area we'll go down a week or so before and hand out flyers and try to generate some interest," Ezekiel explained.
"We get a lot of people who almost think we're a religious sect. If we're wearing our traditional Amish clothes and there are four men walking down the street in suspenders, blue shirts and straw hats, and they come up to you with a piece of paper," he continued laughingly, "most people are a little weirded out at first."
From the March 2005 issue of Chronogram Magazine:
Twisted Brothers
By Sharon Nichols
You may think you've seen and heard everything, that it's all been done before. Then an Amish dude in full garb whips out his electric guitar and starts singing Cypress Hill's "Insane In The Brain," and you know you've been a fool. In today's world of entertainment, nothing is too bizarre.


We need to see things that boggle our minds because clearly we're bored and we require something new. Here's some entertainment that qualifies: The Amish Outlaws-six guys in suspenders who hit the stage with outlandish cover tunes, playing everything from Barry White to David Bowie, Neil Diamond to Devo, Twisted Sister to Frank Sinatra, punctuated by the occasional TV show theme song or commercial. Between numbers, they spin yarns of their Amish upbringings. Now this is new.

In truth, only four of the six are actually "Brothers" (as the Amish menfolk call themselves). Brother Amos "Def" (keyboards, guitar, banjo, vocals) and Brother "Eazy" Ezekiel (bass, vocals) grew up together in a strict Amish community in Lancaster, PA, but didn't become close friends until they left for the Devil's Playground (as the Amish call the American way of life). This means they didn't have access to electricity, alcohol, musical instruments, or any other modern conveniences. But at the age of 16, like all other Amish youth, they were encouraged to participate in the Amish tradition called rumspringa (or "running around"), in which they're given the opportunity to leave the community, abandon the strict Amish code of conduct, and experience the way of "the English." After weeks, or even years, they must decide-come back and be baptized into the church, surrendering the pleasures of the outside world, or leave the comforts of home forever. Interestingly, 90 percent of youth return. Brothers Amos and Ezekiel did not.

Due to a hectic tour schedule, Ezekiel was the only member of the Outlaws available for an interview. I was dying to know what he did during rumspringa.

"The better question, Sister Sharon, would be, 'What didn't I do for rumspringa?' Actually, I wasn't that wild by today's standards. I wore English clothing, played Nintendo, drank beer. I never tried drugs, but I'll never forget the first time I got drunk. It was like a cartoon when they show someone on drugs, and they say, 'Look at all the colors!' But mainly I listened to a lot of music. That's what I loved most, and one of the things I couldn't imagine being without if I went back. Listening to modern music-I mean really listening to it-was like a revelation to me." The first album Ezekiel heard, The Beatles' Sgt. Pepper's Lonely Hearts Club Band, blew him away. "The harmonies, the guitars, the driving beats. I'll never forget it."

Most teens return from rumspringa to the Amish lifestyle because of deeply ingrained faith, a true love of simple life, or, in many cases, the guilt of "sinning" exceeding its pleasure. During his rumspringa Ezekiel was convinced that eventually he'd return, but the more time that passed, the more he loved his freedom and the joy that music brought him. "I couldn't imagine going back to the completely simple Amish life. It's a pretty popular misconception that if you don't return, you're shunned, but that's not the case. I still see my family. If I couldn't, I would have returned. Of course, my parents aren't thrilled that I didn't return, but they still love me."


Brothers Ezekiel and Amos stayed in close contact after leaving home. Years later they ran into Brothers McMullen and Hezekiah "X" (vocals), who had also grown up in Lancaster and flew the coop during rumspringa. They bonded immediately over their upbringing and deep mutual love of music, lamenting 16 years without classic MTV, radio, and CDs. But they needed more and decided to form a band. Ezekiel had taught himself to play bass, Amos had music lessons, and both McMullen and Hezekiah had vocal training. But something was missing. They needed another guitarist and a drummer and knew they had to find them among the English. So, the four Brothers brought in Brother Jakob "The Pipe Layer" (drums) and Brother Ishmael "L Cool J" (guitar), and they became "honorary Amish." With the passion that only 16 years of repression can yield, The Amish Outlaws were born and came screaming into the lap of the world.

Of course, there's the question of why they choose to perform cover tunes instead of originals. Since the four Brothers discovered music relatively late in life, the songs we've all heard a million times-"Dancing with Myself," "Comfortably Numb," or even "Baby Got Back"-all seem new to them. They play a wide variety of covers, everything from rock and rap to metal, funk, and country. "It's all exciting!" says Ezekiel. "I've heard from English friends that while growing up, social lines were often drawn based around music. You had the metal heads, people into Hip Hop, the Goths into stuff like The Cure. Those lines never existed for me. When I left on rumspringa, I was hearing all this music for the first time. Some of it I loved, some I didn't, but I appreciated it all."

Will the Brothers ever perform original tunes? Ezekiel admits that they've written some original music, and have even played a song or two in public, but they always come back to the covers. "We love the songs, and we love the reaction we get from people when playing them. What I get most out of the band is spreading joy, and that's easiest to do playing the songs people love but don't usually hear a cover band play. There are still so many more songs we want to play before we really start doing originals."

There is no such thing as a typical Amish Outlaws performance, but here's one visual you might enjoy. Imagine the six Brothers, in full Amish regalia-wide-brimmed straw hats, crisp white shirts, suspenders, the occasional fluffy beard scooping around the chin. They fall into the first notes of "We Are The World." Vocalists Hezekiah and McMullen, enormously talented in mimicking voices, do their perfect Bruce Springsteen and Joe Perry lines, then move onto Michael Jackson and Willie Nelson. Brother McMullen adds a glaring omission to the original song, a mouth trumpet solo, ala Chuck Mangione. People in the audience are swaying back and forth, singing along, waving lighters in the air. Suddenly, Eazy Ezekiel launches into a death metal vocal solo, his demonic voice deep and frightening, roaring from the depths of hell. The audience jumps a few inches, their faces drained in fear and confusion; everyone at the bar stops dead cold, staring at Eazy in shock. The shock turns to laughter as the rest of the band launches into a death metal blast behind him, the song reaching a frenzied pitch. And just as quickly as the evil has reared its head, the band cuts back to a gentle la-la version of the song. The whole place is in stitches.

"My wife calls it my heavy metal solo," says Ezekiel. "After I do it, I get a lot of comments from people like, 'You scare me.' It's a lot of fun!"

There's no question that they're having fun (I'm trying to envision their version of the Chili Peppers' "Suck My Kiss"). But do they ever regret leaving the Amish lifestyle, even just a little?

"There are some things I miss a lot," says Ezekiel. "But concerns are different. Work is still very important, but for different reasons. In the modern world, so many people work to get the money they need to live lavish lifestyles, while in the Amish world working to obtain material goods goes against the spirit of gelassenheit (or humility). I still believe in hard work. I have to work to pay my bills and mortgage, but I miss working for the result of the work itself, like raising a barn or growing crops, as opposed to working to make money to cover expenses."

Does he still believe in Amish teachings? "I'm not looking to ever get rich or own a fleet of fancy cars. I just want to lead a good life, spend time with family, and do what I can to spread some joy in the world, which is a big part of why I love performing music so much. But at the end of it all, what really matters is that you worked hard in life, whether at your job, raising a family, or being a good person. So, do I still believe in the Amish teachings? Yeah, I do. The basic tenets."

May the Brothers continue to bless us with their buggy beat. They'll be at Vintage Restaurant & Bar in White Plains on Friday, March 11, at the Triangle Pub in Nanuet on Saturday, March 26, and Fennell's Finish Line in Pearl River on Saturday, April 9. To listen to MP3s, purchase "Amish Men Do It With A Hoe" t-shirts, or to update your quilt pattern collection, visit www.amishoutlaws.com. If you're not entertained, they'll eat their hats.
Read the article online here.
From the January/February 2005 issue of The Hook magazine.

From More Music in the February 14th, 2006 issue of Steppin' Out Magazine.
# # #
From The Barfly in the November 2nd, 2005 issue of Steppin' Out Magazine
Believe it or not, the photos in this week's column have nothing to do with this past weekend's Halloween festivities. Rather, two shots are of the current saviors of not just the cover music scene, but of any and all racial unrest that exists in our country. A bold statement to be sure, but a true one none-the-less. I am speaking of course about The Amish Outlaws whose recent set I caught one night at Park City in East Rutherford, NJ. Leaving their modest Amish homes in PA, these guys set out on a quest of self discovery and in the process have effectively bridged the gap between white and black people everywhere. Their genius lies in their mannerism toward the crowd. They address everyone as "brother" and "sister" and cover a great many Hip Hop faves in their set. I don't know what it is, but there's just something about seeing straight-laced lookin' white boys convincingly rappin' their asses off that makes me think there is hope for everyone to peacefully co-exist in America. From plowing fields to mowing down ignorance, the Outlaws are certainly on the right path if you ask me. Check 'em out for yourself at Rhythms of the Night in Manville, NJ this Thursday November 3rd or at The Ringside Pub in Caldwell, NJ this Friday November 4th.
- Alan Tecchio
# # #
From the August 17th, 2005 issue of Steppin' Out Magazine
# # #
From the August 3rd, 2005 issue of Steppin' Out Magazine
AMISH FOX'S
One of the fastest rising cover bands in the history of cover band history are... the AMISH OUTLAWS. We contacted them recently to see what was new. We sent them an email but learned the Amish don't do computers. Carrier pigeons circled our office and dropped the following note "We return to Tommy Fox's in Bergenfield this Saturday, August 6th. We have been hard at work playing shows and learning new tunes, including 80's hits, some new hip hop, rock and various other songs that a DJ would probably get canned for playing". We think they wrote other stuff, but what with the pigeon droppings... just be at Tommy Fox's Saturday night.

Click the image above for a larger version of the page.
# # #
From the December 1st, 2004 issue of Steppin' Out Magazine:

# # #
From the May 12th, 2004 issue of Steppin' Out Magazine:
Amish Outlaws invade Hoboken

Ah, to be young and Amish. The Amish Outlaws defied their parents and their community when they left Pennsylvania and never looked back. Living off the fat of the land, they've built up a sizeable following in Rockland County playing songs like "Insane in The Brain" by Cypress Hill, "I Want You (She's so Heavy)" by the Beatles not to mention covers by Snoop Dogg, Billy Idol and Judas Priest. This Friday the Amish Outlaws invade Hoboken for the first time at O'Donoghues on First.
##
Write up on The Amish Outlaws from the "More Music" section in the December 10th, 2003 issue of Steppin' Out Magazine.
One of the most intriguing cover bands in years are the Amish Outlaws. It's quite the strange sight to see horse and buggies parked outside a club and a bunch of Amish guys playing songs by Judas Priest, Cypress Hill and Snoop Dogg. They even cover the "Real Men of Genius" commercial. Tons of fun. Check out www.AmishOutlaws.com or see them live December 20th at Don's Neighborhood Grill in Stony Point NY or C&D's Corner in Nanuet on January 10th.
##
Short review of The Amish Outlaws' performance on 11/08/03 at JF Keane's from Dan Lorenzo's column "24/7" in the November 19th issue of Steppin' Out.
I went with my wife and my friend to Pearl River to see the band The Amish Outlaws. I was fascinated with the band's story. Raised in Pennsyltucky, these Amish musicians left home at 16 (as is customary with Amish culture) to see the "real" world and never came back. Now they are a great cover band playing songs from Cypress Hill to Twisted Sister.


# #
Review of The Amish Outlaws' performance on 9/20/03 at C&D's Corner from Alan Tecchio's column "The Barfly" in the September 24th, 2003 issue of Steppin' Out.
Cruising up to Nanuet, NY this past weekend I experienced a very different kind of cover band at C&D's Corner. Relatively new to the scene, they call themselves The Amish Outlaws and their approach to music is as irreverent as it is hilarious. Case in point-they made up their own Budweiser Real American Genius song as it relates to Mr. Chocolate Tasting Laxative Inventor and they even played the theme to Family Ties. Aside from that, the Outlaws put their signature "handmade" stamp on tunes that ran the gamut between hip hop, rock and dance. Quite a variety of stuff actually. And who says these guys just run around in horse drawn carriages and build great outdoor sheds?! They do so much more as this night demonstrated. Check them out when they play near you. In the meantime, see what they are all about on the Web at www.amishoutlaws.com.
Back to the press page.