WEEK ONE REPORT:
We weighed Brother Hezekiah in at the Ringside Pub in Caldwell, NJ on Friday, September 30th at approximately 11:45 PM after eating two cupcakes, several cookies (chocolate chip), onion rings, and pop corn while singing on stage.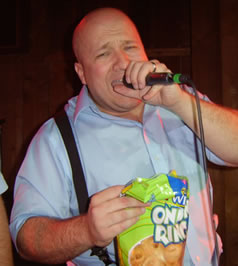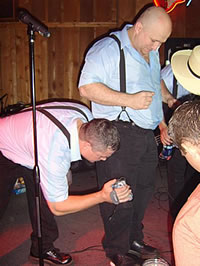 And his weight was...
(hold your mouse over the scale to find out)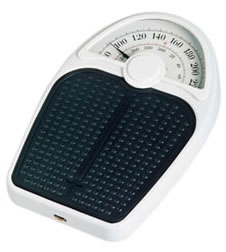 Brother Hezekiah had the following to say about his progress thus far:
"I have been eating 5 small meals a day. A small protein and a small carbohydrate in each meal. I've been doing weight training three days a week and cardiovascular training three days a week. Uhhh, yeah... sorry I am such a giant fatso!"
Will it work?? What will he weigh in at this week?? Be at Park City in East Rutherford, NJ on Friday, October 7th to find out!
Click here for the next report.